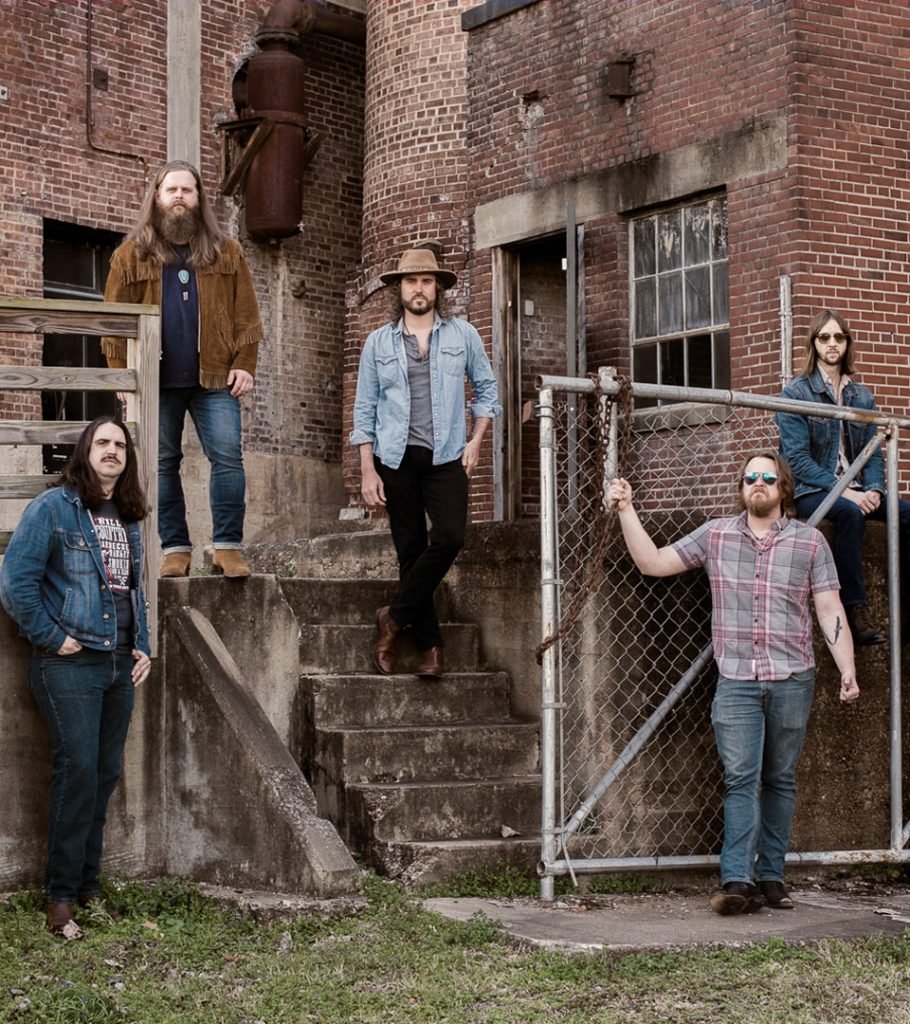 THE VEGABONDS
The Nashville-based alternative southern rock band — THE VEGABONDS are ready to get back to what they know – releasing kick-ass new music and touring around the country, having logged more than 400,000 miles over their ten-year history. The new single, "Can't Deal," is out today with plans for their new full-length studio album, Sinners and Saints, set for release on September 24, 2021, through Blue Élan Records.
While several of the songs were written pre-COVID, the tenor of Sinners and Saints is about not just survival but thriving in the midst of an unforeseen event. "Can't Deal" is the perfect example, inspired by keyboardist Beau Cooper's fascination with Yacht Rock, with his whirring Wurlitzer carrying the song into Atlantic Rhythm Section "Spooky" territory. Said Cooper, "The song is basically the nicest way to tell someone you care about to back off for a second. It falls under the 'Sinners and Saints' mindset. You can give bad news and tell the hard truth, but still be kind while you do it."
THE VEGABONDS are Daniel Allen (Lead vocals/songwriter), Richard Forehand (Lead guitars/vocals), Paul Bruen (bass), Beau Cooper (keyboards/vocals/songwriter), and Bryan Harris (drums)
---
LATE NIGHT SPECIAL
Late Night Special is an orchestrated modern soulful rock band fronted by electric singer-songwriter Fred Lee IV. The band was started in 2012 after recording their first studio album "Light of The Moon", which paved the road for many touring opportunities and the anticipation of their second Studio Album expected to be released in late 2018.
The band is influenced by a variety of artists and genres. Their music can hardly be tamed to one style. Influences and comparisons include many timeless artists such as Tom Petty, The Band, Eric Clapton, Bill Withers, Pink Floyd as well as many new and up and coming artist like The Revivalist, Red Hot Chili Peppers, Kings of Leon, Imagine Dragons, Foster the People. Fred and the band are turning heads all along the East Coast!
You can tell by their stage chemistry and Fred's powerful, charismatic voice that this band is on the rise.
---
THE NEW CREATURES
The New Creatures is a five-piece rock band drawn together through mutual friends and a love for rock n roll. Formed by childhood friends Conrad Sloand and John Carstarphen along with their college buddies Ben Carroll and Bjarne Nielsen, each member of the band had already played with another prior to the New Creatures: Sloand and Carstarphen in Belmont, North Carolina, Carstarphen and Carroll in Bozeman, Montana, and Sloand and Nielsen in Canton, New York. The four started playing together in late 2019 in McAdenville, North Carolina (just outside of Charlotte), and quickly found Jacob "Dino" Palladino through a lucky Craigslist ad.
Now, the five share a house dubbed the Creature Farm where they live and practice. The New Creatures draw on a wide range of musical influences from '60s rock n rollers to modern indie outfits. With Sloand, Carroll, and Carstarphen laying down spicy licks on electric guitar accompanied by the roar of Dino's drum fills and Nielsen's perfectly intricate bass lines. Uniquely, four of the Creatures pitch in on vocals, and all five members contribute lyrics and music. The New Creatures have a fresh yet familiar sound, bringing together elements of surf rock, classic rock, and garage rock
---
THE GREENLIFE FAMILY BAND
House band at GreenLife Family Farms in Concord, NC.